… And You Will Know Us By The Trail Of Dead – X: The Godless Void and Other Stories – lebendiger Alternative Rock – Album Review
… And You Will Know Us By The Trail Of Dead – X: The Godless Void And Other Stories
Herkunft: Texas / USA
Release: 17.01.2020
Label: InsideOut / Sony Music
Dauer: 50:19
Genre: Alternative Rock / Psychedelic Rock
---
Wenn die beiden Häuptlinge von …And You Will Know Us By The Trail Of Dead, Conrad Keely und Jason Reece, pro Frage, wie sie auf ein solch sperrigen Bandnamen gekommen sind, einen Dollar aufrufen würden, sie hätten sicherlich alleine dadurch schon ein beträchtliches Sümmchen gesammelt.
Seit 1997 versorgt die Band ihre Fangemeinde mit ihrem Alternative Rock im Südstaatengewand. Ihr letztes Album IX ist vor mittlerweile 6 Jahren erschienen, nun beglücken uns die beiden Texaner mit dem Nachfolger, analog zum Bandnamen ähnlich sperrig bezeichnet als X: The Godless Void And Other Stories.
Das hervorragende Cover Artwork sowie der Opener The Opening Crescendo beginnt majestätisch mit Sprachsamples und allerlei elektronischen Effekten und verfremdeten Gitarren schon sehr vielversprechend. All Who Wander und mein Favorit auf dem Album, Something Like This setzen mit den Zutaten fort, die X: The Godless Void and other Stories zu einem kurzweiligen und unterhaltsamen Vergnügen machen.
Conrad Keely wollte Popmusik schreiben, wie er sich Popmusik wünscht, und das hat er mit jedem einzelnen der Songs sehr gut zum Ausdruck gebracht.Er hat in der Zeit zwischen IX und X: The Godless Void and other Stories einige Jahre in Kambodscha verbracht, und verarbeitet auf dem Album das Gefühl einen geliebten Ort verlassen zu müssen. Es ist beileibe kein Pop, eher melodischer Alternative Rock mit einem zeitweilig eigentümlichen Sound. Die Melodien zünden meistens, der Gesang klingt wunderbar nach Alternative Rock, manche Songs wie z.B. in Gravity treffen meinen Geschmack weniger; Don't Look Down erinnert mich sehr stark an R.E.M.. Andere wie Who Haunts The Haunter erfreuen mich dagegen sehr, der Aufbau, das Gitarrenspiel, der Sprechgesang und der rockigere Charakter zünden bei mir. Into The Godless Void, zu dem auch ein Video erstellt wurde, verlässt die Melodienseeligkeit zwar auch zu keiner Zeit, ist ein bisschen straighter im Sound und hat gnadenlosen Ohrwurmcharakter:
Fazit:
…And You Will Know Us By The Trail Of Dead legen mit X: The Godless Void and other Stories ein sehr gutes Album vor, voller hervorragender Songs und wenig Ausfällen. Fans der Band haben die CD / LP eh schon bestellt, und Freunden von im Aufbau recht gradlinigem, aber durch allerlei Effekte sehr atmosphärischem Alternative Rock, der in seinen seichten Momenten auch mal an Südstaaten-Folkrock erinnert, möchte ich das Album absolut ans Herz legen. Für mich macht es 8/10, unbedingt mal reinhören.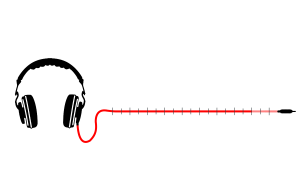 Line Up
Conrad Keely
Jason Reece
Tracklist
1. The Opening Crescendo
2. All Who Wander
3. Something Like This
4. Into the Godless Void
5. Don't Look Down
6. Gone
7. Children of the Sky
8. Who Haunts the Haunter
9. Eyes of the Overworld
10. Gravity
11. Blade of Wind
12. Through the Sunlit Door
Links:
Webseite …and you will know us by the Trail of Dead
Facebook…and you will know us by the Trail of Dead
Cooler Artikel? Diskutiere mit auf Facebook!