Vous Autres kündigen neues Album an und veröffentlichen Single "Vesuve"
Vous Autres kündigen neues Album an und veröffentlichen Single Vesuve
---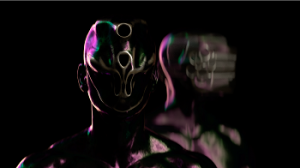 Die französische Post-Black-Metal-Formation VOUS AUTRES bringt jetzt ein Musikvideo zu ihrem brandneuen Song Vesuve heraus. Der Titel stammt aus dem kommenden Album der Band, Sel de Pierre, das am 25. September weltweit über Season of Mist veröffentlicht werden soll.
Das Video kann über den offiziellen Season of Mist Youtube Channel HIER angesehen werden.
Die Band kommentiert das Video: "Es hat mehr als ein Jahr gedauert, aber wir freuen uns, Ihnen endlich "Vesuve", den ersten Song von 'Sel de Pierre', unserem brandneuen Album, präsentieren zu können. Wir hatten die Gelegenheit, Maxime Febvet von DÉLUGE zu diesem Lied einzuladen, und wir sind super stolz auf das, was aus dieser Zusammenarbeit entstanden ist. Wir haben auch mehrere Monate lang an dem Musikvideo gearbeitet, das Sie gleich sehen werden, und wir hoffen, dass das Ergebnis unsere Mühe wert ist".
Aus dem Original Pressetext über die Band:
Only a year after the full-length debut record, the French black metal band VOUS AUTRES return with their second album. 'Sel de Pierre' represents a shimmer of hope among the vast, dark soundscapes that this modern post black metal duo creates.
VOUS AUTRES is a two-headed post metal / black metal band hailing from Nantes, France. As enigmatic as it gets, the duo creates a dark, ambient, and tormented sound, blended into the everlasting retrieval of what seems forever lost to human's inherent evil.
Formed in 2017, band members ₣ and β introduced the world to their experimental and modern take on black metal with the debut EP 'Trente Pièces d'Argent'.
Two years later, the transcendental and epic sophomore record 'Champ du Sang' (2019) followed. Always summoning the darkest and most sublime melody, VOUS AUTRES battled with their demons through powerful riffs and breakdowns, sounding like the trample of the marching feet of a thousand-men army, ready to engage in a one-way fight against their enemy.
The French black metallers now return with 'Sel de Pierre', an album where a glimpse of light cracks into the gigantic wall of despair and melancholy VOUS AUTRES used to build.
As sharp and beautiful as a blooming black thistle, 'Sel de Pierre' summons wide panoramas of nature: from the crumpled lands to the menacing seas, taking the listener from place to place without ever revealing when and where this unique sound came from.
The journey through 'Sel de Pierre' is as intense as its predecessors. Only now, hope is summoned into a place where is has no apparent meaning, yet it has a reason to be.
VOUS AUTRES is not just another French blackened metal sensation you have to keep an eye on, but a quantum leap into the epic proportions modern black metal can take.
---
Textquelle: Pressetext