Collateral – Neues Video "Mr. Big Shot" – Presse Release
Die US Hard Rocker Collateral hveröffentlichen Video zu ihrer neuen Single Mr. Big Shot vom am 21.02.20 erscheinenden full-length Album,das via Roulette Media Records / Cargo Records UK veröffentlicht wird.

---
Das Video findet ihr hier: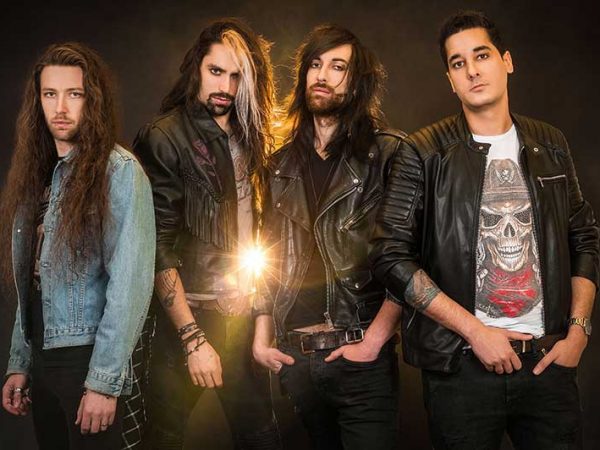 Über die Band:
Die aufregende und extravagante Rock and Roll Band besteht aus Angelo Tristan, Lead-Gesang und Gitarre, Todd Winger, Gitarre,  Jack Bentley-Smith am Bass und Ben Atkinson am Schlagzeug. Eine der bemerkenswertesten Errungenschaften für Collateral im Jahr 2019 war sicherlich der Gewinn eines Wettbewerbs aus 200.000 Teilnehmern Jon Bon Jovi auf seiner Runaway to Paradise Mittelmeer Cruise als Supportband zu unterstützen.
Aus Angelo Tristans Pressemeldung: "Wir wollten uns von den normalen Regeln fernhalten, die für das gelten, was man auf ein Album aufnehmen kann und was nicht. Das Album enthält all unsere Inspirationen, und nichts wurde verwässert. Ich bin sehr von der Country-Musik beeinflusst, was sich im Song About This Boy zeigt."
Links:
Webseite Collateral
Facebook Collateral
Cooler Artikel? Diskutiere mit auf Facebook!