"A Crime Called…" veröffentlichen Single "Drown" aus kommendem Album
"A Crime Called…" veröffentlichen Single "Drown" aus am 30.10.20 kommenden Album "New Path"
---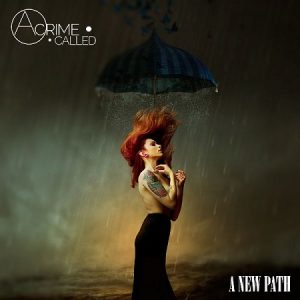 Die italienischen Alternative Rocker um A Crime Called… veröffentlichen mit dem Song Drown einen Appetizer auf das am 30.10.20 erscheinende Album New Path. HIER gehts zum Video.
Aus dem Pressetext: "'A New Path' is our personal musical experience, with a travel around the World started some years ago in New York with the producer Dan Korneff. This album is a mix of genius and passion, with the contribution of many professionals of the music industry. We can't wait to show you our new stuff!".
Frontmann Andrea Verdi: "Life is an ocean current of situations, people, sensations. Navigation, solitary as it may be, has its difficult moments which lead us to give up and desist. The destination is often only a necessary excuse to keep on traveling, to not die inside. Living is the only means we were bestowed to avoid being drowned by the current". "Drown" was recorded at Sonic Debris Studios in New York by Dan Korneff and mastered by Ted Jensen at Sterling Studios in New York.
The band has also started a collaboration with UAC Management and they are currently working on a european tour for Spring/Summer 2021.
---
Textquelle: Pressetext